 Description
Quin Global Products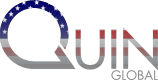 Quin Global's Tensorgrip adhesive is the premium high performance pre-pressurised canister adhesive system that will give optimum performance in demanding applications, where high temperature and extreme durability are required throughout the joinery, construction, marine, aerospace market sectors, just to name a few.
Contact Us
Fill out form below and representative will contact you soon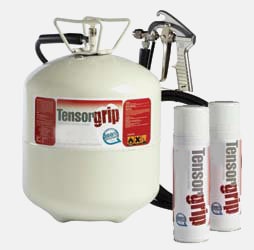 Q-L-10N
15.75 oz., 34lb Canister, 155 lb. Canister
TensorGrip L10N is a Non-Flammable, industrial grade, spray contact adhesive.
TensorGrip L10N is suitable for bonding HPL and fabrics to a variety of substrates including MDF, chipboard, plywood and many other timber sheet materials. TensorGrip L10N is designed for permanent bonding of materials where immediate bond strength and high heat resistance are required. TensorGrip L10N can also be used for bonding sheet metals. Surface preparation is very important – surface must be degreased and lightly abraded with fine abrasive or non woven material.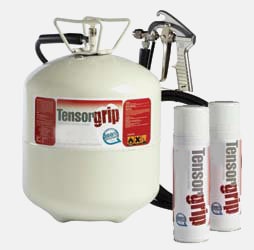 Q-L-20N (CALIFORNIA COMPLIANT)
15.75 oz., 34lb Canister, 128 lb. Canister
• Non Chlorinated solvent blend
• Non flammable gas
• Fast drying
• Good heat resistance
• High solids
• Portable system
• Easy application controlAvailable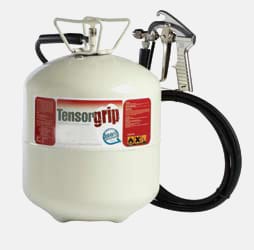 Q-L-30N (CALIFORNIA COMPLIANT)
24lb Canister, 128 lb. Canister, 256 lb. Canister
Tensorgrip L30 shines in applications where smoothness is required (e.g. thin or glossy laminates). This adhesive also bonds laminate to particle board, melamine, metals and most plastics. Tensorgrip L30 maintains its flexibility, qualifying it for bonding laminate to flexible material in nearly any application. Also bonds veneers, cork, fiberglass and many plastics.
Tensorgrip L30 is a postformable, low-profile adhesive that won't telegraph through substrates. Resistant to temperatures up to 95°C (200°F).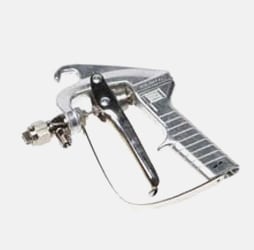 Professional Spray Gun
The Professional spray gun is the ultimate spray gun with a 30 year proven track record and life time guarantee. The gun is a full cast aluminum body, with full finger trigger movement giving far less potential of RSI. The spray gun will fit all types of canister hoses and gives perfect spray patterns when used with the Tensor range of products.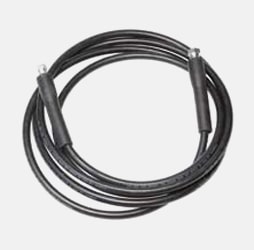 Spray Hose 18 Ft.
Our adhesive spray hoses are made from high quality rayon reinforced Goodyear hose with a Nylon 7 core, giving ultimate flexibility and user convenience. Every hose has fully swaged couplings and a rubber bend restrictor on each end to prevent damage.