Edgebanding
ESI is Doelken's largest distributor of Edgebanding in North America. With factories, service centers and distribution partners throughout North America Doellken-Woodtape is uniquely suited to quickly and conveniently supply edge banding products and services to the industry. The company's extensive edge extrusion technology and more than 50 years experience ensures a high standard of quality and service.
The Doellken-Woodtape product offering suits individual furniture designs and meets the demand of environmentally conscious furniture manufacturers. Doellken-Woodtape has the most complete Edgebanding stock program for the woodworking industry.
Contact Us
Fill out the form below for more information about our products and services.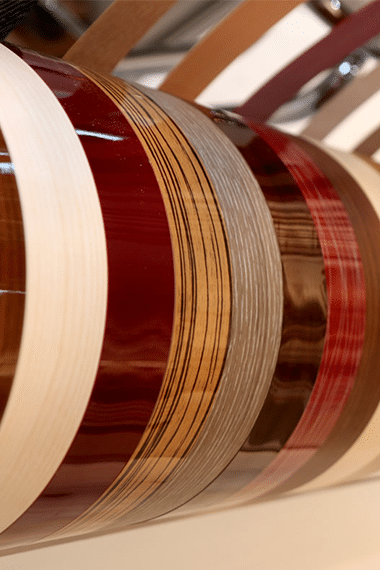 PVC Edgebanding
As North America's largest PVC edgebanding distributor, ESI has a long history of great service, excellent products, and a wealth of experience in all facets of our industry. All this combines for the most comprehensive edgebanding offering for the cabinetry and furniture industries. With nine stocking locations across the United States, we can offer you the best selection, deepest inventories, and helpful personal attention.
To assist you finding the right edgebanding match, we encourage you to use our PVC Pattern Search Tool. You can cross reference all major laminates and melamines. It's fast and easy!
As always, feel free to call your nearest ESI location if you have any questions.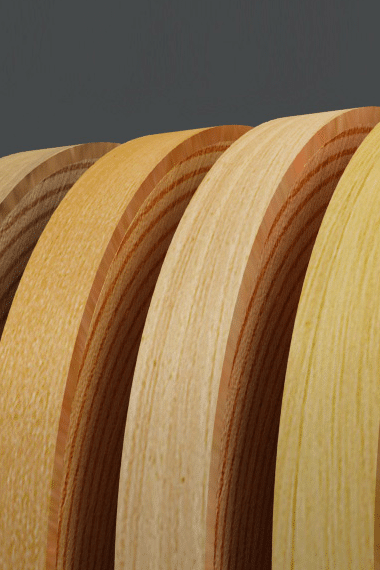 Wood Edgebanding
LEADING THE INDUSTRY IN VENEER MICRO JOINT TECHOLOGY
State-of-the-art equipment and technology combined with raw veneer resource management produces a range of veneer products unmatched in the industry.
The use of coiled veneer products has become an integral component of real wood edge treatments within the industry. The manufacturing advantages and the economies derived from the use of coiled veneer offer substantial benefits, including simplified inventory control, minimized waste, and the maximum utilization of valuable natural resources. Now, ESI is pleased to offer the breakthrough Micro Joint Technology.