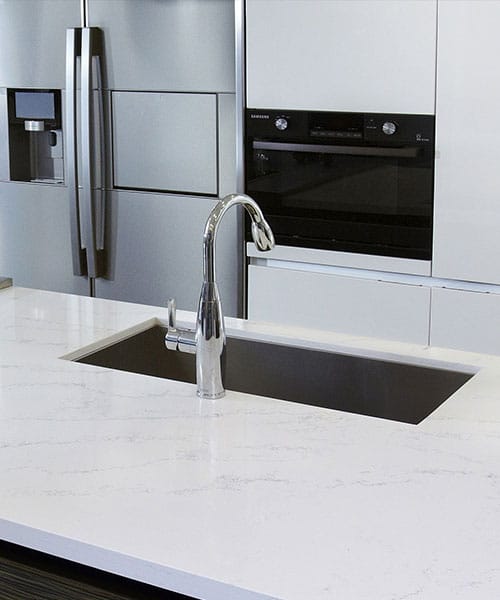 Quartz Surfaces
Quartz surfaces begin with the beauty of natural quartz, and are enhanced to provide greater durability and color consistency. The result is a surface of singular elegance and luxuriousness. It's deep, rich colors and lustrous sheen makes it the material of choice for upscale applications. Plus it's quality construction offers durability against bending and pressing impact.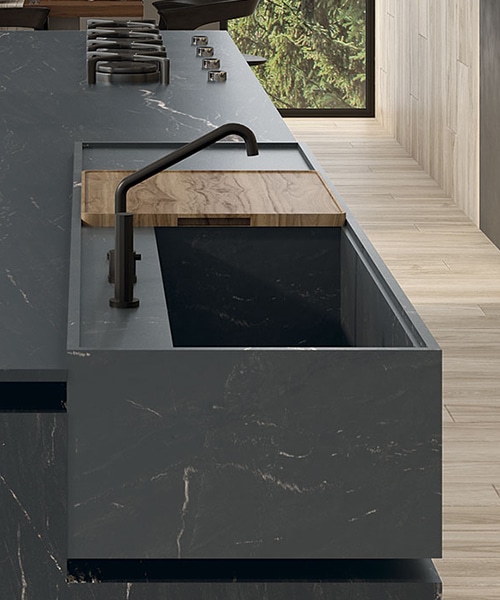 Porcelain
ASCALE builds on the technical characteristics of top-of-the-range porcelain and offers more options thanks to its lightness and adaptability.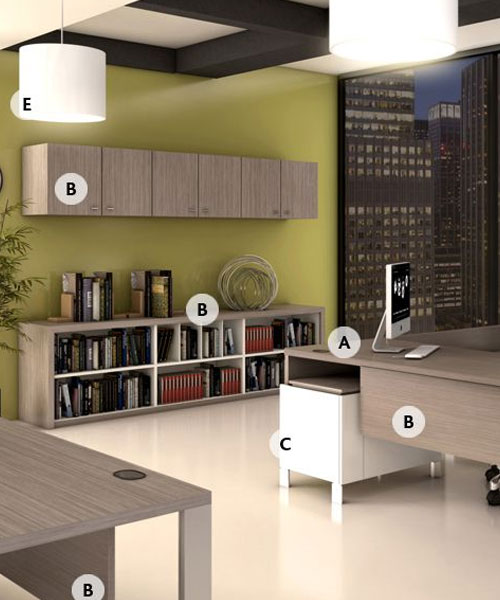 Laminate Surfaces
HPL or High Pressure Laminates: HPL is about the most durable laminate available. It is made of several sheets of paper that get bonded together using high pressure presses. It is used in many flat surface applications such as counter tops and higher quality table tops. On vertical surfaces, it is commonly used for doors and drawer fronts of cabinets. HPL has higher impact resistance than most other laminate materials. The product gets glued on to the panel generally using a PVA glue. Usually a backer is used to prevent warping or the colored laminate is on both surfaces.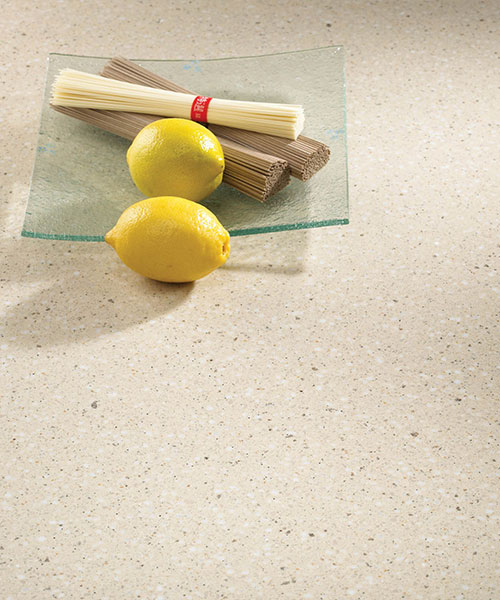 Acrylic Solid Surfaces
With its breakthrough stain-, impact-, and heat-resistance properties – 100% acrylic solid surfaces, such as Hanex, are ideal for both commercial and residential applications. They are easy to care for, too. The surface is non-porous and NSF Certified. With periodic maintenance – just a quick wipe down with a damp cloth – The surface maintains its original beauty for years. Most importantly, it can be repaired and restored to its original condition, unlike other surfacing materials.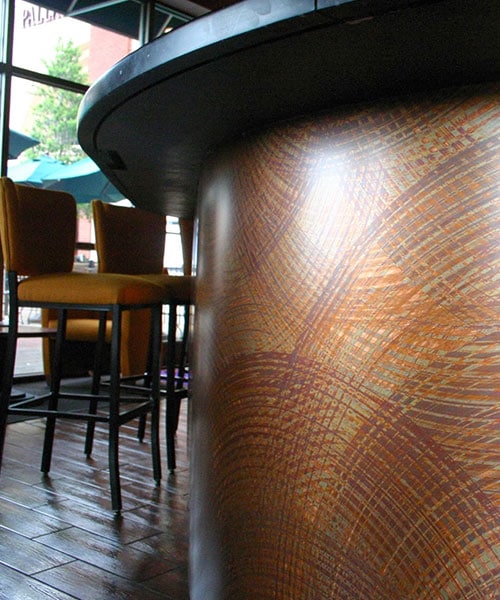 Metallics
ESI offers hundreds of options in metallic laminate surfaces. Whether for vertical, horizontal, or ceiling applications, we have the products you need. We proudly offer quality products from trusted manufacturers like DECOTONE SURFACES and ATI (Advanced Technologies Inc.).
Take a look at our offering, and feel free to call your nearest ESI office if you have any questions.